Meet Laura DeVries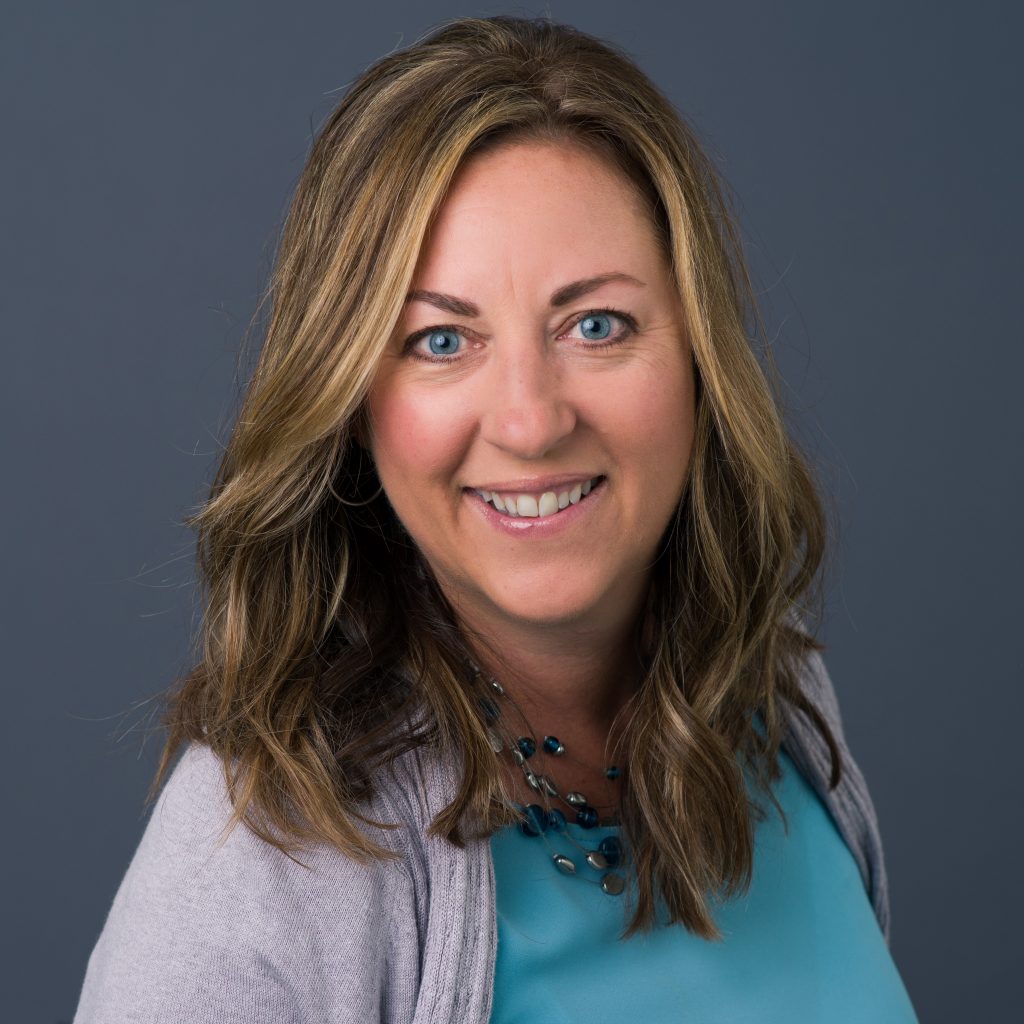 Laura, a native of Omaha, Nebraska, is a hard-working marketing leader with over 20 years of experience in the field. After moving to St. Louis, she received her Bachelor of Arts degree from Webster University and her Master of Business Administration from Fontbonne University. Following her education she worked for several businesses including a Fortune 500 Company. Laura excels at increasing sales and brand awareness, as well as creating successful marketing campaigns and websites. CommCore Marketing is pleased to have recently celebrated their fourth anniversary in business! Whether you need assistance with project and brand management, online and social media marketing, offline marketing, graphic design, or website maintenance, the CommCore Marketing team is here to help!
CommCore Marketing is a certified Woman-Owned Business Enterprise, Laura is a 2018 Graduate of Vision St. Charles County Leadership, founding member of the Protégé mentorship project, member of the O'Fallon and Cottleville/Weldon Springs Chambers of Commerce, and a proud supporter of the St. Louis Ambush and River City Rascals teams.
Why Choose CommCore?
It's time to get noticed.

CommCore works to increase your visibility within your target markets and grow your business.
Take the worry off your everyday initiatives.

CommCore takes on marketing and communication projects that you have been putting off so that you can focus on your client needs.
Be a successful business!

CommCore truly cares about the success of its clients' business. We will listen closely to your needs and follow through with fresh ideas that will breathe life into your business.
"I have had the pleasure of meeting and working with Laura DeVries of CommCore Marketing over the last couple of years. We were initially connected through a local leadership organization but then our relationship expanded into a chance to learn more about her tremendous passion and desire to help other people. Laura is extremely talented, dedicated and tremendously helpful to her clients, friends, co-workers, referral partners, and community partners. Don't miss an opportunity to connect with her!"
Mark H.
Vision St. Charles County Leadership
"I am a board member of an Independent Real Estate Broker group that go by the name of CIREB. We started using Laura from CommCore Marketing to help us with the marketing of our group and it's events to other Independent Brokers in the Saint Louis area. She is very experienced in producing great results in social media marketing, websites, print and branding. We feel she has been a stellar asset to the growth and every day functions of our organization. If you want a "get it done" - go to company, Laura's the one."
Tom K.
Acquire Realty Group
"I was referred to CommCore Marketing by two colleagues that have had great success utilizing their services. Laura did an exemplary job educating me as well as my team on the importance of Facebook, LinkedIn, and Twitter exposure and the benefits of social media for the future of HelpMeSusan.Org. I have referred other colleagues to CommCore Marketing."
Susan S.
Help Me Susan
"Laura is one of my favorites! She is an amazing marketing guru! She's almost single handedly put our CIREB organization into orbit with her marketing skills and expertise. She also handles my Facebook, Twitter and LinkedIn...so you can see I trust her! Great job from a great gal!"
Luan M.
Realty and Associates
"Laura DeVries of CommCore Marketing has been such an integral part to the start-up of our new business. She has guided us with her knowledge and expertise. We trust her. We value her opinion and trust her to handle all of our marketing needs. I would recommend Laura to anyone in need of marketing services."
Megan F.
Proactive Home Services
"Working with Laura and CommCore Marketing has allowed me to take some of the weight off of my shoulders to feed the ever hungry marketing machine. She comes up with the ideas of what to do, and then implements them flawlessly. I've noticed she is very well rounded and capable of completing a wide variety of marketing related projects. From Training agents, writing blogs, to implementing complicated marketing plans, Laura can do it all!"
Adam K.
The Hermann London Real Estate Group
"She just wrapped up my new marketing material and am very pleased and would recommend her to everyone!!!"
Jim C.
St. Louis Home Paint Specialists
"Our firm has worked with Laura over the past year and have found her to be simply outstanding. She is truly concerned about the quality of work she does for us as well as the value of her work and is thorough and complete in every way. I would highly recommend Laura for all of your marketing needs."
Dennis N.
MORE, REALTORS®
"Laura has become an asset to our company. Her fresh ideas, marketing experience and consistent follow through set her apart from other marketing companies we have worked with. She truly cares about her client's and their success. I would highly recommend her to any business that wants to outsource their marketing."
Michelle W.
STL Buy & Sell
"I am so excited that I finally have material to hand out when networking. It has truly made a difference in the way I approach my marketing and networking adventures. I have been referring people to CommCore Marketing so that way they can go out into the marketing world prepared."
Dr. LaKendria Hawkins
Back Together Chiropractic
"What they have done for our social media and blog presence has been huge. CommCore Marketing has also created a very informative newsletter that they send to our mailing list. Working with Laura and her team has made our lives easier and I would recommend her service to anyone."
Courtney S.
INhance IT! Home Staging
"Having CommCore Marketing as one of our partners has alleviated some of our workload and, at the same time, has improved our visibility on social media and in other areas. Laura is very professional, easy to work with and attentive to detail."
Gwen W.
St. Charles REALTORS®
"I highly recommend CommCore Marketing for your marketing needs. I have known Laura DeVries for many years, she is professional, approachable, and talented. CommCore Marketing is the marketing choice for your business."
Alice M.
"Laura has been an absolutely savior to us. Always coming up with new ideas for marketing and advertising to ensure our business thrives. She is extremely patient and is quick to reply with any questions we may have. I would highly recommend Laura and her team to anyone looking for an excellent marketing group."
Mary F.
The Keller Group - Cornerstone Mortgage
"I would highly recommend Laura DeVries if you are looking for a marketing specialist in social media. She does all of the research for you. I have engaged with many more people on social media since Laura took over this aspect of my business. Thank you Laura, you are the best!"
Scott S.
The Shafman Group - Cornerstone Mortgage
"I have consulted with Laura on many things over the last year. Her creativity, attention to detail, and promptness have made her an invaluable resource for my business. I'm excited to continue working with Laura and highly recommend her services."
Scott F.
Pillar to Post Home Inspections
"It has been great to have CommCore Marketing on our side helping us to grow our business and expand the reach of our product. Not only are Laura and the team both professional and exceedingly skilled at what they do, they also give you peace of mind that your marketing is taken care of. As a business owner, that is invaluable."
Dr. Stacey Bone
DVM and Co-Founder PawFriction
"I am very impressed by the professionalism and customer service of CommCore Marketing. They have exceeded my expectations in every area, including the finished product."
Skip S.
Cottleville Fire Protection District
"I was referred to Laura by multiple associates whose business I respect and revere. She absolutely blew me away with what she had to offer. She has helped me so much the last few months. She has taken projects that have been in the "to-do pile" for years off my plate and implemented systems that are going to have a lasting impact on our bottom line. Thanks Laura and keep up the great work!"
Katie H.
Cutco
"I recently had an opportunity to use the marketing services of CommCore Marketing. Laura was great to work with. She was patient, professional and efficient. I am looking forward to using Laura's services again on my next project."
LaWanda E.
Precise Solutions
"CommCore Marketing provided us with the necessary steps to get our business up and running. Laura was very knowledgeable and accommodated all of our requests in a timely manner. I highly recommend CommCore Marketing to other businesses looking for someone to market their business because Laura really listened to our needs and customized for our business."
Amanda W.
Proactive Home Services
"Laura and her team at CommCore Marketing make my job easier. They take projects off my hands such as; graphic design, blogging, social media management, email blast campaigns and website management, which allows me to focus on the things that I'm good at and so that I can effectively manage my time. They are always proactive and do a great job communicating. I would highly recommend Laura and her team to help you lighten your load while increasing your productivity."
Shelly C.
St. Louis Ambush Major Arena Soccer League
"Laura is the best marketer in the world! Thank you for all of your help, encouragement and great ideas! I couldn't do this without you!"
Marta J. Papa, J.D.
"I am privileged to brag about CommCore Marketing—the company who has been responsible for Mobility for U's awesome promotional ideas and social media placement program. The Guru in the driver's seat is Laura DeVries of CommCore Marketing. Laura and her staff were entrusted with the task of developing a social media and website development program for Mobility for U® and has exceeded my wildest expectations. I continue to brag about her and the results that she has achieved with Mobility for U®."
Mike Flotken
Mobility for U®