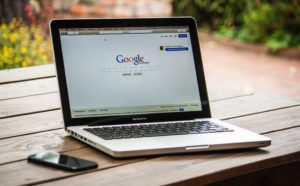 Search engines, like Google, use search algorithms to rank page results that come up when you put in a question or keyword. We try to optimize our content to appeal to or influence these algorithms with SEO techniques. SEO stands for Search Engine Optimization.
SEO is simply the act of attempting to improve search engine rankings by showing relativity and their authority. Higher ranking can mean more web traffic, and more web traffic means a better shot at creating conversions.
Relativity is what Google deems what you would most likely find relevant as results to a given search term. Authority has to do with the number and quality of links from other pages. It's kind of like an Internet recommendation—the sites with more and higher quality links have more trust and credibility than ones that have fewer links.
Mobile-friendly
However, relativity and authority are not the only factors Google's algorithm cares about. The developers at Google are always working to update the algorithm so Google becomes an even better tool to us. Since everyone started using smartphones, Google decided a couple of years ago to add "mobile-friendliness" into their algorithm.
That means sites will be ranked lower on Google if their site doesn't have a readable and easily usable layout on a smaller screen.
So, how do you optimize your rankings on Google?
By creating content that uses words and phrases people use when searching for products and services related to your industry
By having your content linked and shared
In simple terms, you're trying to establish relevance and authority within your industry on the search engine.
Keyword Research
When you create content that really offers something useful to the market of interest, you're doing a great service to your target market. They're getting good advice from you—for FREE! People love getting valuable information for free.
To make this valuable and free information more accessible, we do research to find out which keywords and key phrases are most optimal to be used in your content so that people who are interested will have an easier time finding it. Hence, more traffic!
You might be thinking "well, hey I know what words and phrases my target market is using. I'll just load my content up with these words!" Not a good idea. This is called keyword stuffing, and Google will penalize your site in the search rankings if too many of the same words or phrases end up on the page together, or too close to each other.
Google isn't stupid. The algorithm helps it read your content so it can rank it for user experience. Ultimately, search engine ranking all comes down to user experience.
Keywords are just one on-page factor that contributes to SEO. Other things to consider include:
Slug (this is the part of the URL that comes after the site name.)
Title tags
Meta descriptions
Header tags
Alt tags (tags on images)
Internal links
Create Authority by Creating Value
When you get more traffic, more people will want to share the valuable information you have to offer. Google will take note of this and say "Hey, this site must have something of value to people, we better put it up higher in the rankings so it's easier to find!"
And just like that, you'll have more authority on Google. But you can't just be shared or linked to by any old website. You could have 10 really poor quality websites linking to your content and that wouldn't mean as much to Google as one really high-quality website linking to your content.
Linking Structure
In fact, if you do have poor quality websites linking to your content, Google might actually penalize you! Why you might ask? Because years ago before Google ranked sites on quality, everyone was trying to get as many links to their website as they could to manipulate search results.
Google caught on to this and put a stop to it. Now you can't have any old spammy site linking to you. You have to have sites with good authority linking to you. Just like with people, in the search engine ranking world, you are only as good as the company you keep.
This is called backlinking. In addition to backlinking, other off-site ranking factors can include:
Citations
Reviews
Social traffic
Paid search results
(Yes, your paid ads will affect your organic rankings!)
Conclusion
Don't get on Google's naughty list, do SEO the right way. (Also known as white hat SEO.) Create valuable and useful content with researched keywords and phrases, strong links, and thoroughly optimized on-page elements—content so good that people have to share!