ROI is Return on Investment.
This is actually not a new term, as entrepreneurs and the like have been using it for decades to describe the measurable success of marketing and advertising.
Before there were established metrics for digital marketing, anyone could claim themselves as a "digital marketing guru" and sell desperate business people a variety of un-measurable methods of digital marketing.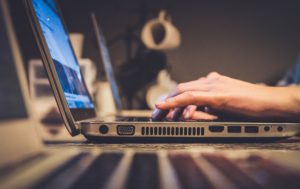 That era was like the Wild West– self-acclaimed gurus were essentially scamming businesses, just hauling in money without any real knowledge of what they were doing… because no one really knew what they were doing when it came to marketing online without any way to track or measure it.
Fortunately, that era has passed and we now have far more ability to measure the success of our digital marketing efforts as well as a wealth of data to support the marketing choices we make. But…
Measuring Digital Marketing Can Be Difficult
Nobody wants to, or should, throw their money at digital marketing without being able to later evaluate the ROI. Yet despite improved metrics, businesses still experience difficulty when it comes to measuring ROI as it relates to digital marketing.
90% of global marketers are not trained to calculate ROI and 80% struggle with being able to properly demonstrate to their management the business effectiveness of their spending, campaigns, and activities (The Fournaise Marketing Group, 2014).
Between content marketing and SEO, social media marketing, and online ads, it can all get tricky to track. This is in part due to the fact that we try to track our digital marketing with the same traditional methods that we use to track traditional marketing– like TV ads, radio, newspaper, etc.
There are far more factors involved in digital marketing and it can get very confusing when trying to measure the new ways with the old methods.
A Simpler Measurement
It's far easier to measure ROI for digital marketing by calculating the revenue to cost of marketing ratio.
For a good ROI ratio, we recommend 5:1. This means that for every one dollar spent on marketing, you yield five dollars in sales.
What should count into this ratio?
Cost of content production
Pay-per-click ads
Display ads
Social media ad campaigns
Cost of outside marketing and ad agencies
Measuring in terms of a ratio makes it far easier to determine whether your digital marketing efforts are worth the cost or not. If you only make a 2:1 ratio, for example, you're only really breaking even. In that case, your efforts might not be worth it.
That being said, not every marketing effort can be measured perfectly. Oftentimes content can generate leads months after the content is published. With this in mind, you can see how this might be difficult to track.
This is why the ratio is ideal for measurement. It's ongoing, it's all-encompassing, and it's simple.
There Are Tools to Help You
You don't have to stress over measuring your ROI. Analytics software and software programs like HubSpot, Marketo, and Google Analytics all provide tools for you to more easily measure ROI more efficiently.
So create an ROI ratio goal for your business and focus your marketing efforts on achieving this goal. This will be far less stressful on you and make your digital marketing efforts that much more justifiable.
CommCore Marketing can help you measure your ROI and improve the return on your marketing investments. Reach out to CommCore today.