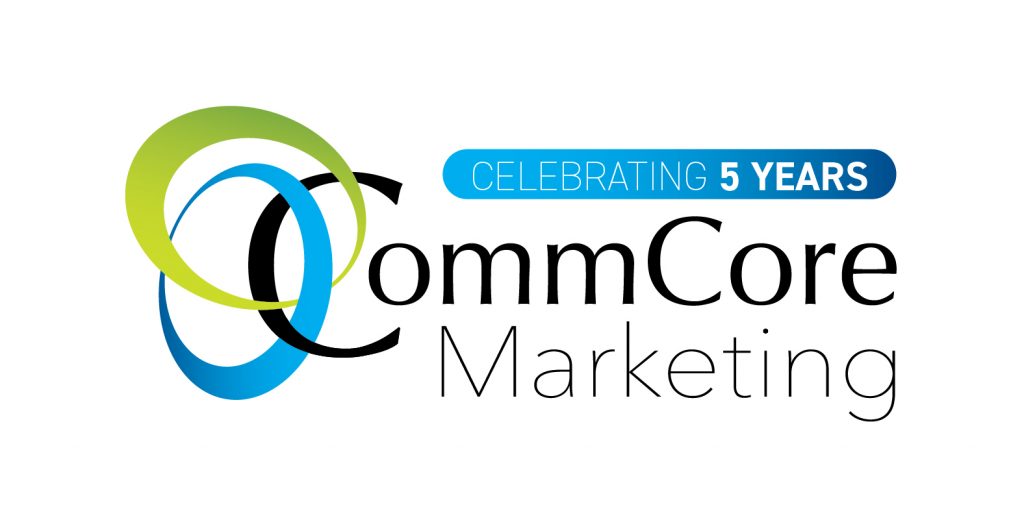 [St. Louis, MO, August 15, 2019] CommCore Marketing, a certified Woman-Owned Business, announced its 5th anniversary as a marketing services business.
CommCore Marketing was founded by Laura DeVries in 2014 after spending 20 years in marketing for many businesses. Laura received her Bachelor of Arts degree from Webster University and her Master of Business Administration from Fontbonne University. She then moved onto working for several businesses in the area including a Fortune 500 company. After moving on to start her own marketing firm in 2014, Laura hired on three team members to expand her services to include project and brand management, online and social media marketing, content marketing, offline marketing, graphic design, and website maintenance.
Since founding CommCore Marketing, Laura and her team have assisted over 150 businesses in the greater St. Charles and St. Louis areas to improve their marketing, sales, and brand awareness. CommCore Marketing has also grown a strong reputation in the St. Charles community through Laura who is a 2018 Graduate of Vision St. Charles County Leadership, Board of Director for both the Cottleville/Weldon Springs Chamber of Commerce and Vision St. Charles, a member of the O'Fallon Chamber of Commerce, and a founding member of the Protégé mentorship program.
While Laura excels at increasing sales and brand awareness, and creating successful marketing campaigns and websites, her skilled all-women team enable CommCore Marketing to provide much more to their clients. Anya Overmann, a St. Louis native and freelance writer, is the Content and Social Media Manager. Madison Bowlds, who comes from Evansville, Indiana, is the Marketing Coordinator and provides help with ad campaigns and Krista Von Holten originally from Paola, Kansas serves as the Projects & Graphic Design Coordinator.
"Never in my wildest dreams did I ever think that a business idea that was considered twelve years before CommCore Marketing's inception would grow to be what it is today. We have a great team in place that provides consistent, professional marketing support to a host of industries and clients. We are so thankful for the numerous referrals and support from our community, clients, and friends and for the advice over the past five years. We are looking forward to great things in the future and the next five years in business."
CommCore Marketing provides a full range of marketing services. To see a complete list of services provided and to learn more about working with CommCore visit https://commcoremarketing.com/marketing-services/.