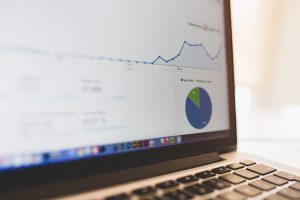 When it comes to marketing in 2020, you want your website optimized for your new visitors. Your website is your digital storefront. A slow-functioning site, poor user experience, or less than stellar content might as well be a dingy, unkempt shop that has your name and reputation on it.
But let's get real—you're busy running your business, it's difficult to stay on top of your website – YOU WANT HELP!
Outsourcing your website management to save yourself time may be lifesaver at this point. Freelancers (with 3+ years of references) typically can be trusted to produce the quality work you deserve, but the buck stops at you.
How To Optimize Websites Yourself
How do you optimize your website when you're busy with clients and the thousands of other things in your business? Luckily for you, there is no shortage of tools to make it easier.
Here are nine tools you should know about:
Whether you outsource your content or have it written in-house, it's important that your content is not plagiarized. But you can hardly take the time to double-check by Googling chunks of your content line by line.
Enter Copyscape.
It's a cloud-based content scanner that tells you how unique your content is, and whether or not it's duplicated from some other content out there on the web. While the free version of Copyscape won't scan unpublished content, the paid version allows you to scan content in draft form.
If you're a Chrome user, you know how useful toolbar extensions can be. SEO for Chrome allows you to instantly check up on your search engine ranking compared to your competitors. You can also analyze SEO to analyze PageRank.
SEO is available for the Firefox toolbar as well.
(Updated! Google now calls this their SEARCH CONSOLE, click to visit)This is an incredible free tool that sets you up for success when it comes to SEO. It includes very helpful features such as HTML improvements, a structured data testing tool, removes URLs, and a data highlighter. This is an especially helpful tool because it's made by Google, the number one authority on search engine rankings.
4. Open Site Explorer (formerly SEOMoz)
This tool created by Moz offers a wide selection of optimization tools.
Some notable features include:
● Quickly finding backlinks
● Link analyzation with data demonstrating how those links can influence your ranking
● Competitor site comparison
● Free for a limited number of queries per day
5. Google Adwords Keyword Planner
This tool is the one-stop shop for figuring out what keywords you want to use. The Keyword Planner is perceptive and user-friendly, providing a rough estimate of traffic for each keyword, a mix and match keyword planning feature, and the ability to save multiple keyword lists.
6. KISSMetrics
Google Analytics is great for giving you insight into your website, but KISSMetrics takes it up a level. KISSMetrics gives you data on who specifically is visiting your website and taking action. This information is far more valuable and takes your insights deeper.
7. CrazyEgg
Have you ever wondered how a visitor's eyes move across your web page? CrazyEgg gives you heat maps of your website that gives you insight into where your visitors click and how far down the page they scroll. This is especially helpful for determining where to place calls to action on your page.
8. Test my Site by think with Google
Did you know that most sites lose half their visitors while the site is loading? You can retain visitors simply by speeding up the load time of your site. Test my Site allows you to plug in your URL for free and gives you feedback on how fast your site is compared to others, and suggestions on how you can speed up your load time.
9. Sumo
Sumo is software as a services (SaaS) that helps you grow website traffic and conversions. This software works effectively to build lists of leads by placing unique pop-ups and share buttons in optimal locations on your pages. Sumo also features heat maps and real-time visitor analytics.
Conclusion
Don't get caught with a less-than-optimized website when your customer visits. Take advantage of these tools, especially the free ones. If the ones listed above don't fit your fancy, there are a plethora of other tools out there to improve your website.
If your not tech savvy, If you are stuck, then give a reputable SEO On-Page and Site Manager a chance to help you make it all better.